Multiple-settings washers are gentle on your clothes
Our washers might look a bit intimidating...after all, they all are commercial grade. But rest assured, these machines will treat your clothes with the greatest of care while being the toughest on dirt and stains.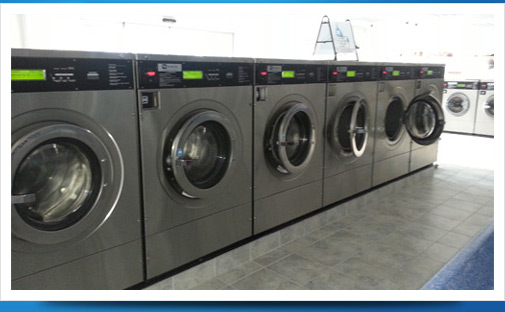 Multiple-settings dryers to dry your clothes in minutes
Our heavy duty dryers are not only large-capacity, they quickly dry your clothes without adding those hard to remove wrinkles than other dryers running too hot may leave in. Fast, economical, and fool-proof, these dryers will make your visit more pleasurable.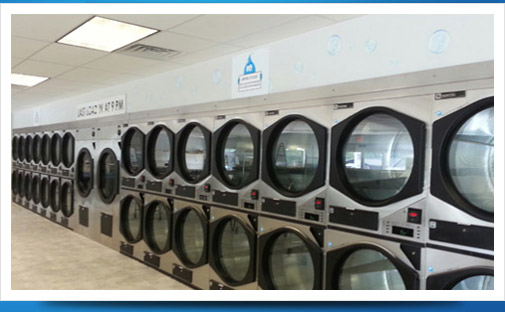 Clean, sturdy folding tables & spacious baskets
We strive to keep all our equipment as clean as possible and our tables and laundry baskets are no exception. When you finish with them, we go to work on them, cleaning and disinfecting as needed to assure they're always ready for the next customer.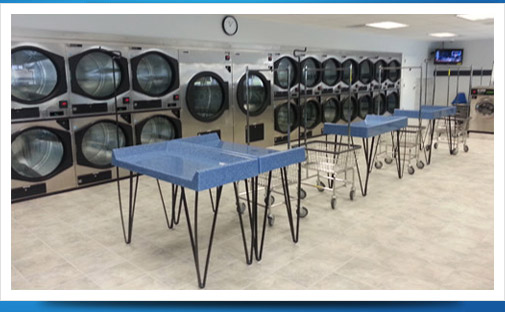 A Quick Overview of What We Do

Large Capacity
Washers & Dryers
We are equipped with the latest in high- quality Maytag brand washing machines and dryers. No load is too large or too small.

Self-Serve
or Drop Off
Clean laudry is important and whether you prefer doing it yourself or having us do it for you, we'll do our very best to make the task as easy as possible for you.

Free Wi-Fi and
Flat Screen TVs
There's no need to be out of touch with what's going on with the rest of the world while you're doing your laundry. Dont miss the big game or your favorite shows just because you are at the laundromat. We can help you stay connected.

Speedy Clean
Wash Club
Buy 10 washes and get the 11th FREE! It's just one more way we like to show how much we value you as a customer. Your membership is absolutely free.


We accept debit and credit cards as well as cash.